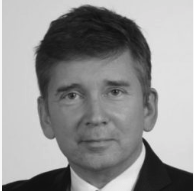 We are happy to announce the appointment of Vincent Hort on the Aequivalent Advisory Board.
Vincent is an expert on businesses that operate within strongly government regulated environments in Switzerland, of particular importance to several of Aequivalent's clients.
Amongst others, Vincent has been the Secretary General and Executive Director of a Swiss State Department of Economy, a private bank as well as a state government related insurance company. Today, Vincent is the Secretary General of one of Switzerland largest private health insurance companies and has a seat on several Foundation Boards.
Besides his strong affinity with gouvernance, compliance and business ethics related topics, Vincent also brings his well rounded experience in corporate strategy, human resources management and external communication, in private as well as public sectors, to the Aequivalent Advisory Board.
We wish a very warm welcome to Vincent on our Advisory Board and look forward to his support.
Date of publication : 07.10.2016
Author: Aequivalent's marketing and sales team