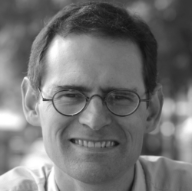 Today, Aequivalent SA extends its Advisory Board with Pius BIENZ. ius joins Dominique FREYMOND (President) and Aline ISOZ who already advise and support Aequivalent SA on its strategic development as a leading Swiss HR quality assurance platform and service.
After having started his career at KPMG, Pius built his strong credentials as a Partner at Accenture as well as at IBM Global Business Services, advising his clients in areas as IT strategy, program and project management, as well as outsourcing and offshoring.
He brings a wealth of experience in servicing and advising the financial services industry through his mandates for clients located mainly in Switzerland, Germany, Luxembourg and the UK, but also in North-America and Asia.
Today, through his affiliations with the Information Systems Institute at HEC Lausanne and the Business Engineering Institute at University of St. Gallen, Pius monitors and develops best practices in his specialist fields with the goal to bridge the gap and develop synergies between academia and business.
We are very happy to welcome Pius on our Advisory Board and look forward to our collaboration.
Date of publication : 14.07.2016
Date Update : 16.08.2021
Author: Aequivalent's marketing and sales team