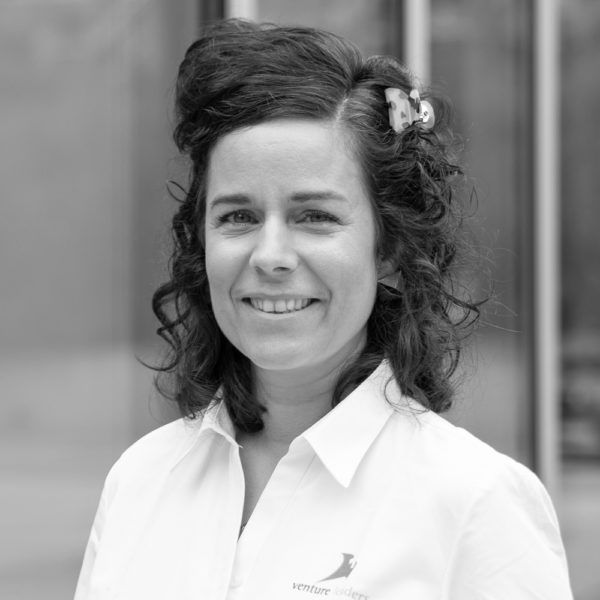 Penny SCHIFFER joined the Aequivalent Advisory Board in august 2017. She has a proven track record of driving business innovations in tech dominated environments, including cloud computing and IT services transformation. This extensive expertise as well as her pragmatic and energetic approach to innovation are an excellent fin for Aequivalent and its fast-growing platform.
PROFILE AND PROFESSIONAL ACTIVITIES
Penny started her career as an entrepreneur providing management training services and joined Accenture in 2005.
In 2008 she was hired by Swisscom as a Senior Strategy & Innovation Manager working on mergers and acquisitions of IT Consultancy firms. In 2012 she spearheaded the StartUp Initiatives at Swisscom. She still is an active member of several start-up programs and juries, as well as an early-stage angel investor and dealleader at Go Beyond, and an accredited StartUp Coach with Innosuisse. In 2019, she co-founded Raized.ai, a data-driven deal sourcing & due diligence engine for VC investor of which she is currently the CEO.
ACADEMIC AND PERSONAL BACKGROUND
Penny holds a master's degree in Organizational Psychology from the University of Osnabrück which she completed with an Executive MBA from the Boston University Questrom School of Business.
As a Swiss native, Penny lives in Zürich with her family. She speaks German and English, likes to visit the theater and travel through Switzerland whenever she finds the time.
Date of publication : 18.05.2021
Date Update : 16.08.2021
Author: Aequivalent's marketing and sales team