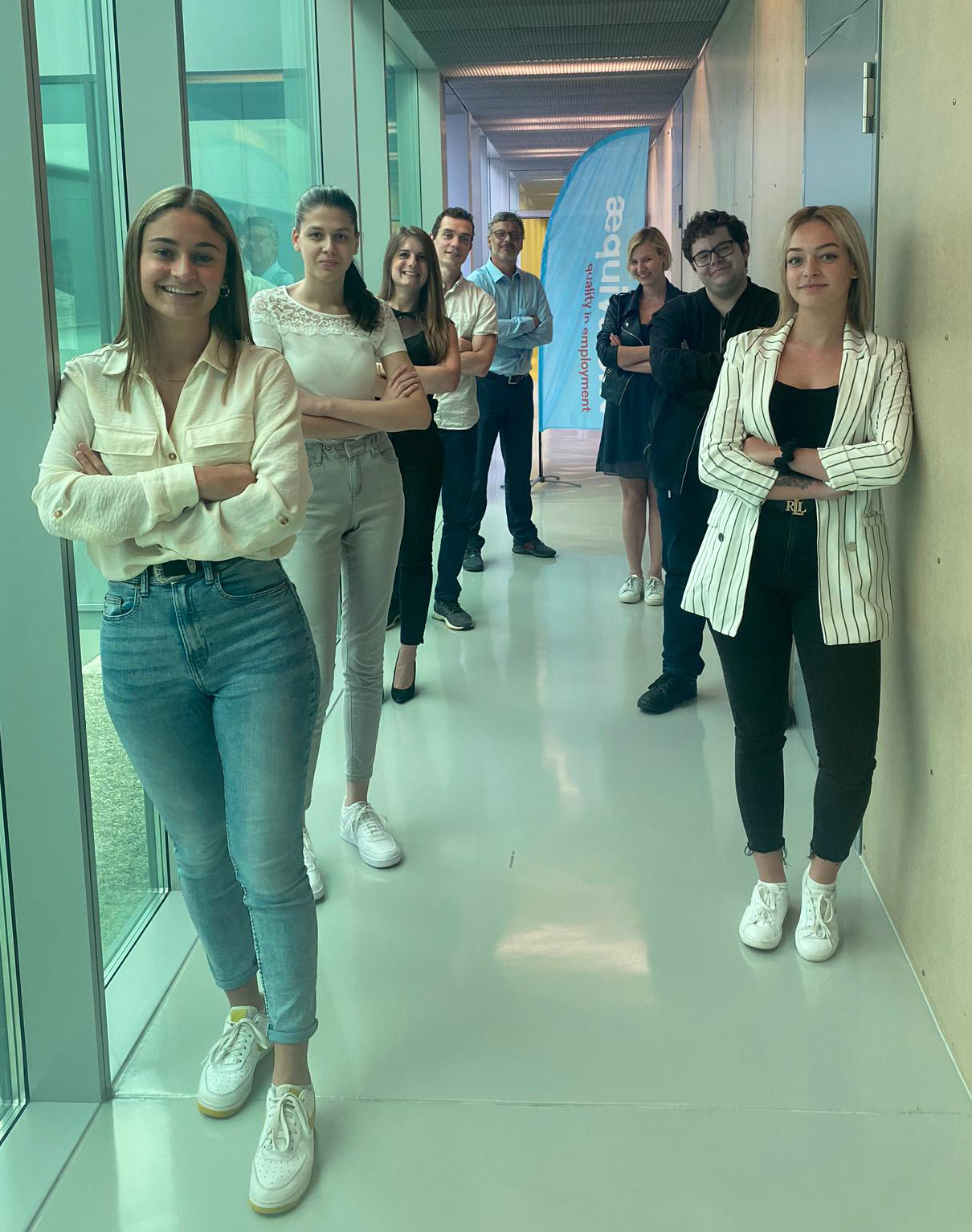 Aequivalent SA has been welcoming trainees since 2018 and has hired two more apprentices and a trainee Commercial Professional Maturity for the start of the 2020 school year. This way, the company wishes to continue to support the Swiss education system, even in more difficult times.
Of course, thanks to the trainees, Aequivalent will not only benefit from welcome additional support for its growing activities, it will also strengthen its culture of sharing knowledge, human values and an open-mindedness towards new generations and people from different backgrounds.
As company founder Michael Platen explains: "It's a two-way street. With 5 years of existence today, our start-up will continue to keep a young, innovative and dynamic spirit and at the same time facilitate the integration of young people into the professional environment. I recognize the value of the system as a company manager but also as a father."
According to Sandra Flückiger (Human Resources): "Joel Rosset (IT), Sarah Schonleber (Marketing) and myself will be in charge of the follow-up of old and new trainees. But all of the company's employees will be involved at one time or another".
We therefore wish an excellent start and/or continuation to Eunice (Commercial Employee Apprentice, 1st year), Raquel (Commercial Professional Maturity Trainee), Mathieu (Mediamatician Apprentice, 4th year) and Shané (Commercial Employee Apprentice, 3rd year).
Date of publication : 03.09.2020
Author: Aequivalent's marketing and sales team