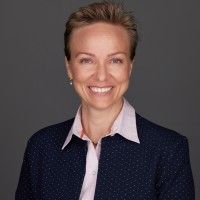 Muriel Widmer joined Aequivalent's Advisory Board in February 2020. Muriel brings with her extensive experience within the public as well as the private sector, where she has been in charge of legal, compliance and HR related matters.
PROFILE AND PROFESSIONAL ACTIVITIES
Until recently Muriel held the position of General Secretary at Compenswiss, who manages the funds and assets of the Federal Old Age and Survivors' Insurance (AHV), the Federal Disability Insurance (IV) and the Income Compensation Scheme (EO).
Before that, she held the same position at the natural resources company Gaznat SA and worked for 6 years at the Federal Department of Defence, Protection and Sport (DDPS).
She combines her role at Aequivalent with other board memberships at, amongst others, in the field of life insurance, occupational provisions and pension fund management with Retraites Populaires, in the field of healthcare with the Ensemble Hospitalier de la Côte (EHC) as well as in the transport sector as President of the "Onde Verte" tariff community and most recently as a member of the Board of Directors of the Lausanne-Echallens-Bercher Railway Company SA / LEB SA.
ACADEMIC AND PERSONAL BACKGROUND
A lawyer by vocation (MLaw, University of Lausanne, 1993), Muriel also graduated from the Graduate Institute of International and Development Studies with a Postgraduate Diploma in International Relations and was trained as an independent board member at the "Académie des Administrateurs (ACAD)".
She is fluent in French, German and English and lives with her family in the Canton of Vaud.
Date of publication : 18.05.2021
Date Update : 16.08.2021
Author: Aequivalent's marketing and sales team